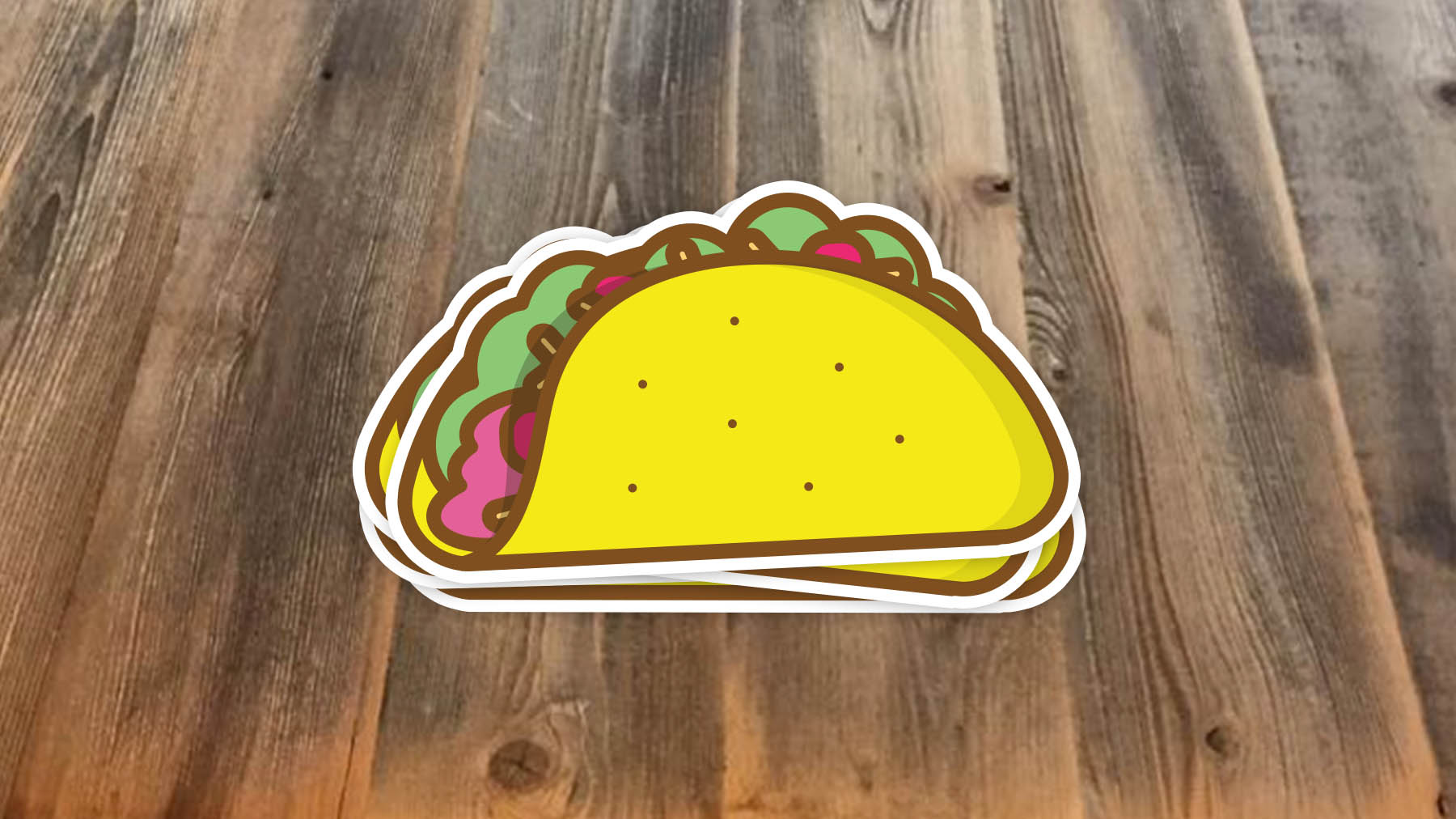 A taco sticker for you, and one for you
I made this illustration and decided it would make for a neat sticker. Now you can get some for yourself and all your friends.
Head on over to Sticker Mule and grab one. You can order as few as one. If you do, be sure to send over a photo of where you stuck it so I can add your photos here. Thanks!
Update
Some taco stickers in the wild.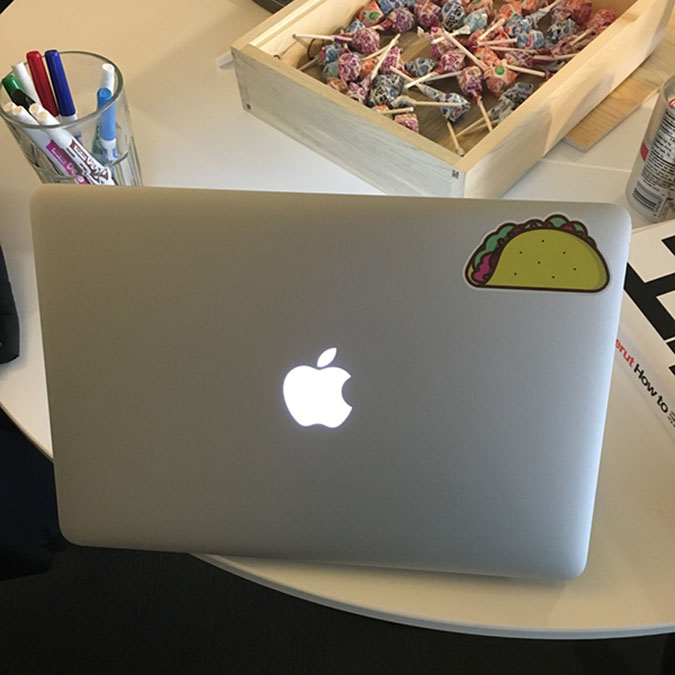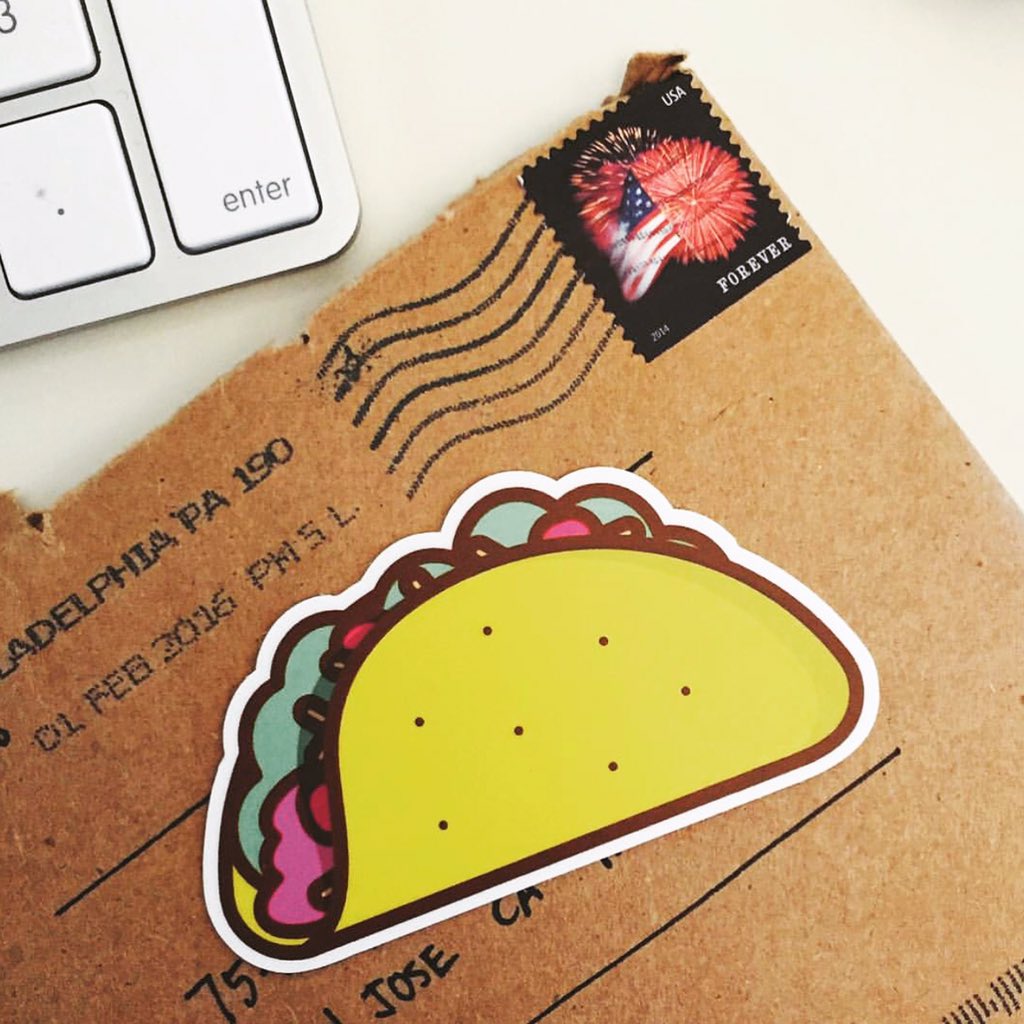 Filed under:
design
illustration
Further Reading
Life, lessons & the pursuit of happiness